Book Giveaway!
Thanks to Viking I have two books to giveaway to one lucky winner! The first book is The Bookman's Tale by Charlie Lovett. I read this book last year and really liked it!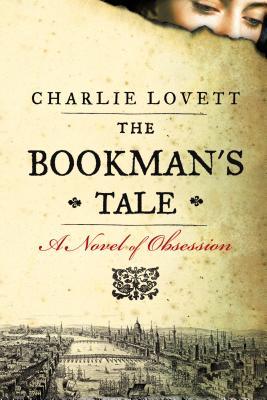 A mysterious portrait ignites an antiquarian bookseller's search through time and the works of Shakespeare for his lost love.
Hay-on-Wye, 1995. Peter Byerly isn't sure what drew him into this particular bookshop. Nine months earlier, the death of his beloved wife, Amanda, had left him shattered. The young antiquarian bookseller relocated from North Carolina to the English countryside, hoping to rediscover the joy he once took in collecting and restoring rare books. But upon opening an eighteenth-century study of Shakespeare forgeries, Peter is shocked when a portrait of Amanda tumbles out of its pages. Of course, it isn't really her. The watercolor is clearly Victorian. Yet the resemblance is uncanny, and Peter becomes obsessed with learning the picture's origins.
As he follows the trail back first to the Victorian era and then to Shakespeare's time, Peter communes with Amanda's spirit, learns the truth about his own past, and discovers a book that might definitively prove Shakespeare was, indeed, the author of all his plays.
Guaranteed to capture the hearts of everyone who truly loves books, The Bookman's Tale is a former bookseller's sparkling novel and a delightful exploration of one of literature's most tantalizing mysteries, with echoes ofShadow of the Wind and A.S. Byatt's Possession.
The second book is First Impressions by Charlie Lovett. I haven't read this book yet, but I hope to start reading it later this week.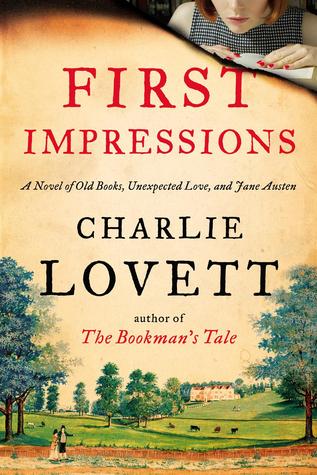 Charlie Lovett first delighted readers with his New York Times bestselling debut, The Bookman's Tale. Now, Lovett weaves another brilliantly imagined mystery featuring one of English literature's most popular and beloved authors: Jane Austen.
Book lover and Austen enthusiast Sophie Collingwood has recently taken a job at an antiquarian bookshop in London when two different customers request a copy of the same obscure book: the second edition of Little Book of Allegories by Richard Mansfield. Their queries draw Sophie into a mystery that will cast doubt on the true authorship of Pride and Prejudice—and ultimately threaten Sophie's life.
In a dual narrative that alternates between Sophie's quest to uncover the truth—while choosing between two suitors—and a young Jane Austen's touching friendship with the aging cleric Richard Mansfield, Lovett weaves a romantic, suspenseful, and utterly compelling novel about love in all its forms and the joys of a life lived in books.
How do you enter? Fill out the rafflecopter form below. This giveaway is open to US/Canada addresses only. You must be at least 13 years old to enter. Good luck!
a Rafflecopter giveaway