May's New Books on the Block
New Books on the Block is a new feature on To Read, or Not To Read. Its purpose is to highlight and introduce new authors and their books to readers. Though we have not read these books, we'd like to pass the information on to our readers. If you're interested in having your book featured, please click
here
. We'll be posting this feature the first Friday of every month.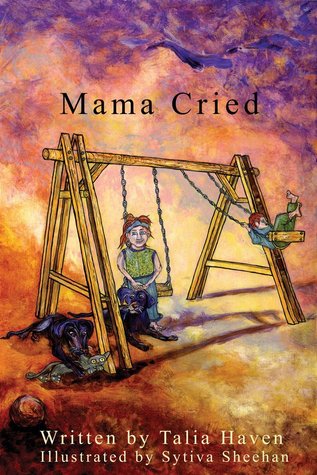 Jenny was swinging at the playground when Azula, one of the guardians, comes and takes her to a cinder block building where she alone must make a decision.
It's 1861 and the Civil War has just started. Molly is an eighteen-year-old girl living on her family's farm in Virginia when two deserters from the Southern Cause enter her life. One of them—a twenty-four-year-old Huck Finn—ends up saving her virtue, if not her life.
Molly is so enamored with Huck, she wants to run away with him. But Huck has other plans and is gone the next morning before she awakens. Thus starts a sequence of events that leads Molly into adventure after adventure; most of them not so nice.
We follow the travails of Molly Lee, starting when she is eighteen and ending when she is fifty-six. Even then Life has one more surprise in store for her.
Molly Lee is the sequel to the best-selling novel REDEMPTION: The Further Adventures of Huck Finn and Tom Sawyer. It is the story of a woman who knows what she wants and starts out to get it. Molly is about to set off on the quest of a lifetime . . . of two lifetimes.
Also available at B&N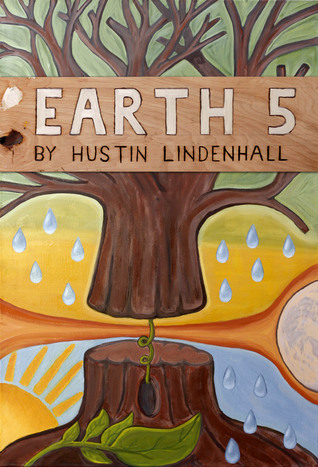 What would you do if you were sixteen and you came across someone in the woods that changed your perspective of life completely? Someone that made you realize what you thought was real wasn't actually reality. What I did was write about it, and it's all here in this book.
I put all the original sketches in here too - over seventy illustrations by me, Tonya and Astol.
Earth 5 is awesome. I hope you like it too.
Grey walks back to his quarters. His rookies foremost in his mind; he has great confidence in his team, they not so much in themselves. This will have to change soon, it is key to their survival.

'Trip Walk' book one of The Tripper Series, introduces us to a team of seven people residing in the year 2114. Hand-picked from throughout time by the latest computers; they are tasked with the arduous and life threatening job of traveling back in time. Belonging to a clandestine organization whose job it is to serve the greater good by fixing or tweaking the past, they accomplish their missions with a do or die attitude knowing it is for the good of all mankind, or so they are lead to believe.

Time will tell….
In a freak collision when she was twelve, Mia Germaine faced death and the loss of her father. A heart transplant from a young murder victim saved her life, but not without a price. Twenty years later, chilling nightmares about an unresolved homicide begin to plague Mia. Compelled by these lost memories, she forms a complicated connection to the victim—the girl killed the night of Mia's accident—due to a scientific phenomenon called "organ memory."
Now suffocating beneath the weight of avenging a dead girl and catching a serial killer on the loose dubbed the "Triangle Terror," Mia must dodge her own demons while unimaginable truths torment her—along with a killer set on making her his next victim.
As Mia tries to determine if her dreams are clues or disturbing phantasms, uninvited specters lead her further into danger's path, costing her the one person who can save her from herself. More than a page-turning thriller, A Secondhand Life weaves a tale of second chances and reclaimed dreams as this taut, refreshing story ensnares and penetrates you.
In her debut novel, Emma Hamm brings us to a new world. The mining town of Silnarra is not an easy place to survive in. Convicts and the poor work alongside each other to gather gemstones sold to the rich and famous. Their lives are put on the line every day as they descend into tunnels that were built long before humans found them. Rumors of monsters lurking in the depths keep the miners wary of shadows. Disappearances frequently occur in the darkness.

Jane Penderghast has two younger siblings relying on her. She has to resort to desperate measures to keep them all alive. Women are not allowed to work in the mines but it is the only way to earn money in this cursed place. She will do anything to save her family, even lie and work in the belly of the earth.

In a moment of fear and confusion, she realizes that the rumors of goblins are true. These strange creatures that live far below her town bring her into their world. What she finds there is both astounding and heartbreaking. A goblin warrior, a dying race, and a chance at a life she never expected.

To become a Goblin Bride is no easy thing.
Leave it to an ancient god to ruin a perfectly good afternoon.
For five years these wards kept me hidden from the world. Now some numb-nuts has summoned a demon, and I have to clean up the mess. Especially after this bastard murders my sister-in-law and now has its sights set on a woman who runs a homeless shelter, and her little girl.
If that wasn't enough, the archangel Michael and a King of Hell show up to make me an offer I can't refuse: to find a fallen angel.
Can't a guy grieve his wife in peace?


Legacy: G.L.O.W. by Phillip McSween
The namooms, weapons of unparalleled power. The first Guardians of Lyre will use these namooms to protect the planet from any impending danger that may arise. Fourteen-year-old Bartok Organon, a lowly Eight of Diamonds, sees the Guardian Testing as his opportunity to finally make a difference in the world. His father is willing to let him pursue this chance of a lifetime on one condition: Bartok has to take his annoying, six-year-old brother Klarvid along for the ride. Bartok is upset but, soon, he and the rest of the world will realize that Klarvid is more than the average kid. Klarvid is special.
It's been twenty years since the world came to an end.

The day Earth's moon exploded, the dark of night took on a whole new meaning and existence became a matter of who could survive in the new world.

Noah Brennan has been surviving alone, with only his six-shooter as a companion. And that's the way he likes it. But when he encounters a militaristic, cult-like society hell-bent on restoring civilization, he's forced to choose between his freedom and finding answers that could change his life and the world.