Mother's Day Giveaway
To celebrate Mother's Day, I have a special giveaway for you thanks to Viking/Penguin. A lucky reader will receive The Invention of Wings, One Plus One, and Cut Me Loose. This giveaway is open to US addresses only. You must be at least 13 years old to enter. Please read our entire giveaway policy here.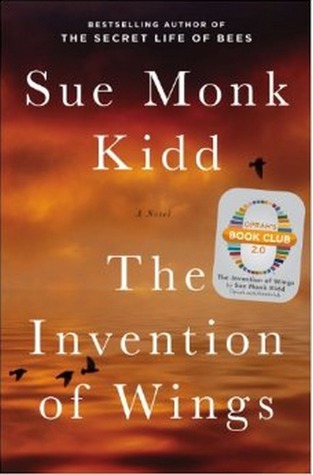 Hetty "Handful" Grimke, an urban slave in early nineteenth century Charleston, yearns for life beyond the suffocating walls that enclose her within the wealthy Grimke household. The Grimke's daughter, Sarah, has known from an early age she is meant to do something large in the world, but she is hemmed in by the limits imposed on women.

Kidd's sweeping novel is set in motion on Sarah's eleventh birthday, when she is given ownership of ten year old Handful, who is to be her handmaid.We follow their remarkable journeys over the next thirty-five years, as both strive for a life of their own, dramatically shaping each other's destinies and forming a complex relationship marked by guilt, defiance, estrangement and the uneasy ways of love.
As the stories build to a riveting climax, Handful will endure loss and sorrow, finding courage and a sense of self in the process. Sarah will experience crushed hopes, betrayal, unrequited love, and ostracism before leaving Charleston to find her place alongside her fearless younger sister, Angelina, as one of the early pioneers in the abolition and women's rights movements.

Inspired by the historical figure of Sarah Grimke, Kidd goes beyond the record to flesh out the rich interior lives of all of her characters, both real and invented, including Handful's cunning mother, Charlotte, who courts danger in her search for something better.

This exquisitely written novel is a triumph of storytelling that looks with unswerving eyes at a devastating wound in American history, through women whose struggles for liberation, empowerment, and expression will leave no reader unmoved.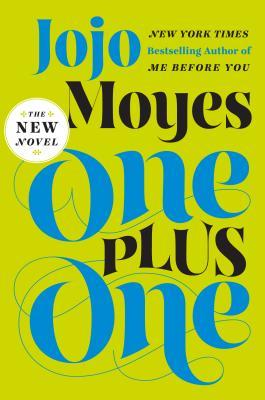 One single mom. One chaotic family. One quirky stranger. One irresistible love story from the New York Times bestselling author of Me Before You

Suppose your life sucks. A lot. Your husband has done a vanishing act, your teenage stepson is being bullied and your math whiz daughter has a once-in-a-lifetime opportunity that you can't afford to pay for. That's Jess's life in a nutshell—until an unexpected knight-in-shining-armor offers to rescue them. Only Jess's knight turns out to be Geeky Ed, the obnoxious tech millionaire whose vacation home she happens to clean. But Ed has big problems of his own, and driving the dysfunctional family to the Math Olympiad feels like his first unselfish act in ages . . . maybe ever.
In the vein of Prozac Nation and Girl, Interrupted, an electrifying memoir about a young woman's promiscuous and self-destructive spiral after being cast out of her ultra-Orthodox Jewish family
Leah Vincent was born into the Yeshivish community, a fundamentalist sect of ultra-Orthodox Judaism. As the daughter of an influential rabbi, Leah and her ten siblings were raised to worship two things: God and the men who ruled their world. But the tradition-bound future Leah envisioned for herself was cut short when, at sixteen, she was caught exchanging letters with a male friend, a violation of religious law that forbids contact between members of the opposite sex. Leah's parents were unforgiving. Afraid, in part, that her behavior would affect the marriage prospects of their other children, they put her on a plane and cut off ties. Cast out in New York City, without a father or husband tethering her to the Orthodox community, Leah was unprepared to navigate the freedoms of secular life. She spent the next few years using her sexuality as a way of attracting the male approval she had been conditioned to seek out as a child, while becoming increasingly unfaithful to the religious dogma of her past. Fast-paced, mesmerizing, and brutally honest,
Cut Me Loos
e tells the story of one woman's harrowing struggle to define herself as an individual. Through Leah's eyes, we confront not only the oppressive world of religious fundamentalism, but also the broader issues that face even the most secular young women as they grapple with sexuality and identity.