Cleaning off my bookshelf #giveaway
Today, I'm giving away two books from my shelf: The Clockwork Dagger and The Clockwork Crown by Beth Cato. They're gently read and are in search of a new home.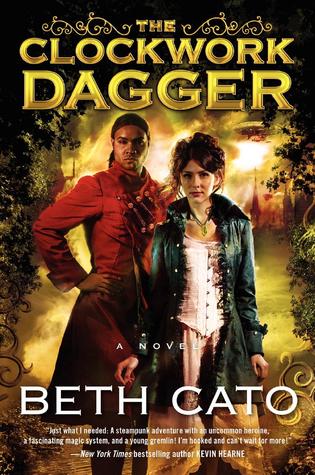 Full of magic, mystery, and romance, an enchanting steampunk fantasy debut in the bestselling vein of Trudi Canavan and Gail Carriger.

Orphaned as a child, Octavia Leander was doomed to grow up on the streets until Miss Percival saved her and taught her to become a medician. Gifted with incredible powers, the young healer is about to embark on her first mission, visiting suffering cities in the far reaches of the war-scarred realm. But the airship on which she is traveling is plagued by a series of strange and disturbing occurrences, including murder, and Octavia herself is threatened.

Suddenly, she is caught up in a flurry of intrigue: the dashingly attractive steward may be one of the infamous Clockwork Daggers—the Queen's spies and assassins—and her cabin-mate harbors disturbing secrets. But the danger is only beginning, for Octavia discovers that the deadly conspiracy aboard the airship may reach the crown itself.
This giveaway is open to US addresses only. You must be at least 13 years old to enter. Please read my giveaway policy before entering. By entering you are agreeing to the terms stated.