A few bookish things you might want to know about . . .
Books on Sale
Close to Heart (Healing Harts)
by T.J. Kline
is currently $.99
It only took an instant for her world to come crashing down…but Heart Fire Ranch is a place of new beginnings, even for those who find their way there by accident
As the only veterinarian in town, Justin Hart doesn't have time to think about romance. So when A-list actress Alyssa Cole crashes her car outside his clinic, it's entirely unexpected when there's a spark between them he can't ignore. Still, she's a movie star, and he's just a small town cowboy.
Alyssa has learned the hard way not to believe first impressions, especially not in Hollywood. But, 400 miles from her former life with nowhere to go and no one to turn to, she places her trust in the handsome vet who comes to her rescue.
There's no denying the connection between them, but when Alyssa's past shows up at the door, will their new relationship be able to withstand the storm?
Taking Heart (Healing Harts)
by T.J. Kline is currently $.99
T. J. Kline's Healing Harts series continues as a soldier suffering from PTSD and a therapy dog trainer find that some scars can only be healed by love...

Julia Hart knows how much good she does training therapy dogs—it's what helped her overcome her own trials after a relationship turned unexpectedly violent. But moving beyond her mistakes meant trusting only her family with her heart.

Dylan, a former soldier, has run out of hope for recovery. Plagued by nightmares and flashbacks, he doubts anything will help him overcome his PTSD. When his brother convinces him to try one last time, he agrees to get a therapy dog.

Dylan didn't expect to find Julia or a chance for a "normal" future again. But when Julia's attacker is released from prison, Dylan and Julia will have to face the past together.
Desire Me Now
by Tiffany Clare is currently $.99
He charged out of the darkness to her rescue . . .

Amelia Grant has just escaped her lecherous employer with nothing but the clothes on her back. In the predawn hours of London, a horse and carriage come barreling down on her, and a stranger rushes to her aid, sweeping her off her feet . . .

There is something dark and dangerous about Nicholas Riley. With eyes gray like flint and hard as steel, he's unusual … beautiful. The intensity behind his gaze makes her feel like the only person in the world. And then he whispers . . .

"I want your complete surrender."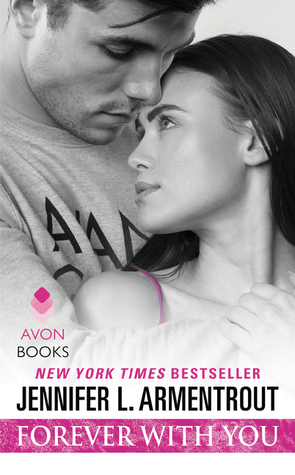 Forever With You
by Jennifer L. Armentrout
On Sale: 9/29/2015
|
ISBN 13: 9780062362766
The next in an irresistibly sexy series from #1 New York Times bestselling author Jennifer L. Armentrout, two free spirits find their lives changed by a one-night stand…

Some things you just believe in, even if you've never experienced them. For Stephanie, that list includes love. It's out there. Somewhere. Eventually. Meanwhile she's got her job at the mixed martial arts training center and hot flings with gorgeous, temporary guys like Nick. Then a secret brings them closer, opening Steph's eyes to a future she never knew she wanted-until tragedy rips it away.

Nick's self-assured surface shields a past no one needs to know about. His mind-blowing connection with Steph changes all that. As fast as he's knocking down the walls that have kept him commitment-free, she's building them up again, determined to keep the hurt-and Nick-out. But he can't walk away. Not when she's the only one who's ever made him wish for forever…


# 1 NEW YORK TIMES and USA TODAY Bestselling author Jennifer lives in Martinsburg, West Virginia. All the rumors you've heard about her state aren't true. When she's not hard at work writing. she spends her time reading, working out, watching really bad zombie movies, pretending to write, and hanging out with her husband and her Jack Russel Loki.
Her dreams of becoming an author started in algebra class, where she spent most of her time writing short stories….which explains her dismal grades in math. Jennifer writes Young Adult paranormal, science fiction, fantasy, and contemporary romance. She is published with Spencer Hill Press, Entangled Teen and Brazen, Disney/Hyperion and Harlequin Teen.
She also writes Adult and New Adult romance under the name J. Lynn. She is published by Entangled Brazen and HarperCollins.
Giveaway
Griffin Teen has a new look! And to celebrate, they're giving away a few books (10). So be sure to stop by and check it out! Also don't forget to follow them here as well:
Twitter
,
Tumblr
, and
Facebook
with the Griffin Teen handle.