Review: Dreaming Death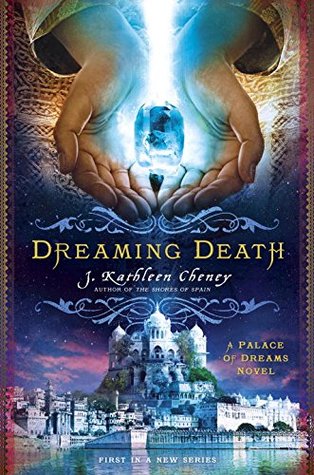 Title: Dreaming Death (Palace of Dreams #1)
Author: J. Kathleen Cheney
Publisher: ROC
Published: February 2, 2016
ISBN: 978-0-451-47293-9
Paperback, 400 pages
Genre: Fantasy
Source: Publisher
Summary:
Shironne Anjir's status as a sensitive is both a gift and a curse. Her augmented senses allow her to discover and feel things others can't, but her talents come with a price: a constant assault of emotions and sensations has left her blind. Determined to use her abilities as best she can, Shironne works tirelessly as an investigator for the Larossan army.
A member of the royal family's guard, Mikael Lee also possesses an overwhelming power—he dreams of the deaths of others, sometimes in vivid, shocking detail, and sometimes in cryptic fragments and half-remembered images.
But then a killer brings a reign of terror to the city, snuffing out his victims with an arcane and deadly blood magic. Only Shironne can sense and interpret Mikael's dim, dark dreams of the murders. And what they find together will lead them into a nightmare...
My Thoughts:
J. Cheney first came on the scene in 2013 with her first novel, The Golden City. Since then she's written many fantasy-based books including Dreaming Death. From the first few chapters I knew this book was going to good. Cheney does an excellent job building up the plot and building the complex world around the characters. Although I enjoyed the first half of the book, it wasn't until the second half when the story pulled me in.
The story is told from two different points of view: Mikael Lee and Shironne Anjir. Both characters have magical abilities. Mikael can dream of someone's death. He's not an onlooker, but sees through the eyes of the victim. Shironne is a sensitive. She can sense other people's emotions and thoughts. Because of her gift, Shironne has gone blind. These two come from different worlds but are thrown together to help solve several murders and the mystery surrounding them.
This is my first novel by Cheney, but after reading it, it made me want to go back and read her short stories and other novels. Even though the build-up in the beginning was a little slow for me, as a whole, the story was really good. I immediately wanted to read the next book in the series. Though I have no idea when it's coming out. Until then I shall have to content myself with reading Cheney's other works.
My Rating: