Last Week In Review (8-9)
I didn't post this last week, so you get two weeks in one. :)


What I'm Reading
This is a great book to read slowly.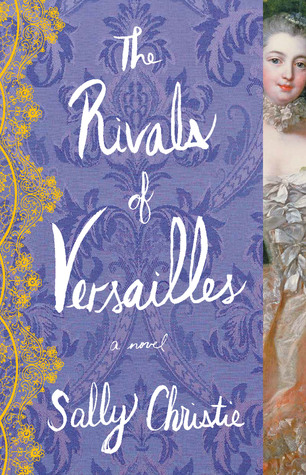 This is the second book in The Mistresses of Versailles trilogy. I've not read the first book, but there's not really a need to.
What I Finished Reading
You can read my review
here
.
This was my first time reading The Merry Wives of Windsor. Not his greatest play, but not bad either.
What I'm Watching
I'm still watching Gilmore Girls, but I didn't get a chance to watch last week.
I finished watching the latest season this week. It's so easy to binge watch. There were a lot of fantastic guest appearances too. I can't decide who's my favorite. Probably Tina Fey.
I read the book before I ever watched the movie. Stay tuned for my thoughts on both.
New Books
Reading Challenge Update
I read Merry Wives of Windsor by William Shakespeare. I'm still planning on making a list of all the books I want to read for my challenge. There's just too many things to do, so little time.
What Did You Read Last Week?