THE #DASHNERDASH BINGE READ: The Maze Runner plus a #giveaway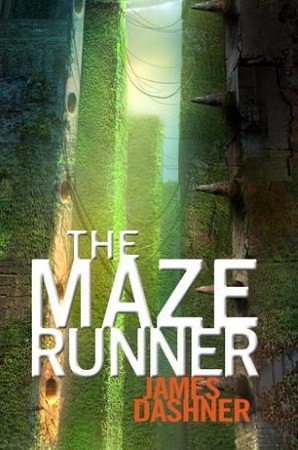 Today is the day I'll be binge reading The Maze Runner for The #DASHNERDASH Binge Read.
In case you're unfamiliar with it,
Click here to read all about it.
But here's the short of it. Counting down to September 27 for the release of
The Fever Code
, we'll be reading
The Maze Runner
series.
Follow me on Twitter @2readornot2read and/or Facebook as I live tweet my reading progress. Reading will begin at 7:00 cst. I hope you can join me. And if you're reading along with the #DASHNERDASH, leave me a comment below or tweet/facebook me because I'd love to know your thoughts on The Maze Runner.
And I have a blogger confession: This will be my first time reading through these books.
I hope you're as excited as I am. And to kick things off, To Read, or Not To Read will be giving away a set of autographed Maze Runner books, thanks to Random House Children's Books.
Please read my giveaway policy before entering. This giveaway is restricted to US addresses only. You must be at least 13 years old to enter.