Review: The Passenger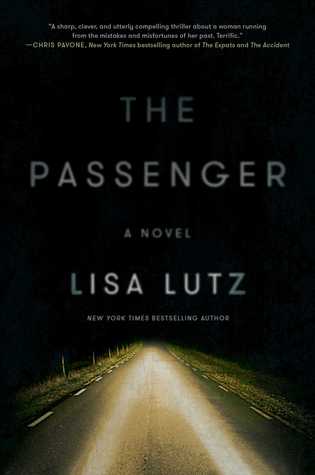 Narrator: Madeleine Maby
Publisher: Simon and Schuster
Published: March 1, 2016
Hardcover, 304 Pages
MP3, 8 hours, 55 minutes
Genre: Thriller
Source: Publisher

Summary
In case you were wondering, I didn't do it. I didn't have anything to do with Frank's death. I don't have an alibi, so you'll have to take my word for it...
Forty-eight hours after leaving her husband's body at the base of the stairs, Tanya Dubois cashes in her credit cards, dyes her hair brown, demands a new name from a shadowy voice over the phone, and flees town. It's not the first time.
She meets Blue, a female bartender who recognizes the hunted look in a fugitive's eyes and offers her a place to stay. With dwindling choices, Tanya-now-Amelia accepts. An uneasy―and dangerous―alliance is born.
It's almost impossible to live off the grid today, but Amelia-now-Debra and Blue have the courage, the ingenuity, and the desperation, to try. Hopscotching from city to city, Debra especially is chased by a very dark secret…can she outrun her past?
With heart-stopping escapes and devious deceptions, The Passenger is an amazing psychological thriller about defining yourself while you pursue your path to survival. One thing is certain: the ride will leave you breathless.
My Thoughts
This book came out back in March, and from the description, I knew I had to read it immediately. Then, once I read it, I listened to it on audio. Which was best? They both were. And I think the reason for that is Lisa Lutz has such a great style and this story was so captivating, that you can't help but be spellbound by it.
One of the things I love about this story is that it grabs you from the first sentence:
"When I found my husband at the bottom of the stairs, I tried to resuscitate him before I ever considered disposing of his body."
Yes, from that sentence, I knew I was going to love this book. Reading a little further down the page, the story gets even more intriguing.
"In case you were wondering, I didn't do it. I didn't have anything to do with Frank's death. I don't have an alibi, so you'll have to take my word for it."
So, on the first page, you have a dead body, a woman who you know almost nothing about, and a hungering lust to know more. Tanya Dubois is a mystery. Everything about her is a mystery, and that's part of what makes this a thrilling story. Dubois takes off after she finds her husband's body on the stairs, instead of calling the police, she runs. She runs without looking back. She meets some interesting characters along the way. And that only adds to her mystery.
But with each page you're left with the question: Who is this woman, really? With each chapter, with each new identity, Lutz slowly lets you view the bigger picture. Which only leads to more questions.
But I loved reading every minute of it. I loved the way I was sucked into the story.
The audio version is narrated by Madeline Maby and she did a great job. I loved her voice and everything she brought to the story. Whether you read it in print or listen to it on audio, you won't be disappointed.