Last Week in Review (17)
What I'm Currently Reading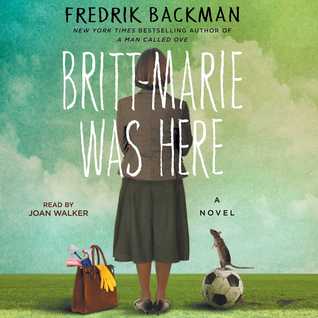 Still listening to Britt-Marie Was Here and I'm determined to finish it this week!
I'm reading this for many reasons, but it helps that it also fits into one or two of my challenges.
What I Finished Reading
I finished Roald Dahl and I'm still trying to wrap my head around it. He was a complicated man.
What I'm Watching
I'm watching or should I say binge watching Veronica Mars. I just finished season 2. One more season and one movie left to go.
I started watching the fifth season on Netflix. I don't know if it's because so much time has passed since I watched season four, but for some reason, I'm just not as into it as I have been in the past. I'll give it a few more episodes before I decide to continue.
New Books
Reading Challenge Update
Currently Reading for 2016 Classics RC
Roald Dahl qualifies for the 2016 Nonfiction RC
I'm still behind in my challenges, but at least I'm making progress.