5 Books Coming Out This Summer From @deystreet That You'll Want ASAP!
I attended HarperCollins Summer 2017 Blogger Webcast last week to find out about their upcoming summer releases. Over the next week or two, I'll be posting about the many fabulous books hitting the shelves soon. Hold onto your wallet because you're going to want all of them!
Ann Powers
Release Date: August 15, 2017
In this sweeping history of popular music in the United States, NPR's acclaimed music critic examines how popular music shapes fundamental American ideas and beliefs, allowing us to communicate difficult emotions and truths about our most fraught social issues, most notably sex and race.
In Good Booty, Ann Powers explores how popular music became America's primary erotic art form. Powers takes us from nineteenth-century New Orleans through dance-crazed Jazz Age New York to the teen scream years of mid-twentieth century rock-and-roll to the cutting-edge adventures of today's web-based pop stars. Drawing on her deep knowledge and insights on gender and sexuality, Powers recounts stories of forbidden lovers, wild shimmy-shakers, orgasmic gospel singers, countercultural perverts, soft-rock sensitivos, punk Puritans, and the cyborg known as Britney Spears to illuminate how eroticism—not merely sex, but love, bodily freedom, and liberating joy—became entwined within the rhythms and melodies of American song. This cohesion, she reveals, touches the heart of America's anxieties and hopes about race, feminism, marriage, youth, and freedom.
In a survey that spans more than a century of music, Powers both heralds little known artists such as Florence Mills, a contemporary of Josephine Baker, and gospel queen Dorothy Love Coates, and sheds new light on artists we think we know well, from the Beatles and Jim Morrison to Madonna and Beyoncé. In telling the history of how American popular music and sexuality intersect—a magnum opus over two decades in the making—Powers offers new insights into our nation psyche and our soul.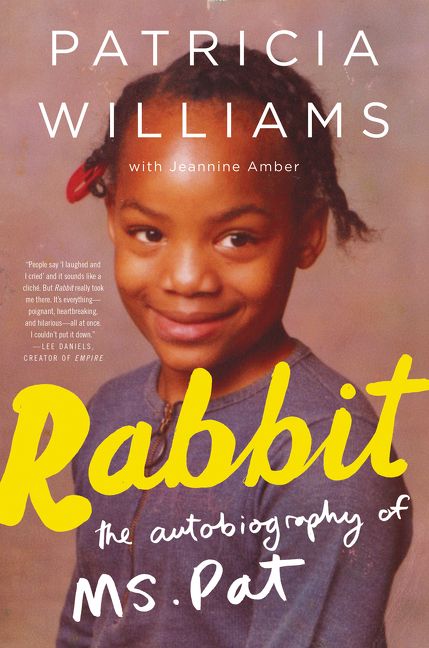 Patricia Williams
Release Date: August 22, 2017
A remarkably bold and inspiring story of crime, motherhood, and redemption—not since Cupcake Brown's A Piece of Cake has there been a memoir this unforgettable.
You want to know about the struggle of growing up poor, black, and female? Ask any girl from any 'hood. You want to know what it takes to rise above your circumstances when all the cards are stacked against you? Ask me.
Comedian Patricia Williams, who for years went by her street name "Rabbit," was born and raised in Atlanta's most troubled neighborhood at the height of the crack epidemic.
One of five children, Pat watched as her alcoholic mother struggled to get by on charity, cons, and petty crimes. At age seven, Pat was taught to roll drunks for money. At twelve, she was targeted for sex by a man eight years her senior; by thirteen, she was pregnant. By fifteen, Pat was a mother of two.
Alone at sixteen, Pat was determined to make a better life for her children. But with no job skills and an eighth-grade education, her options were limited. She learned quickly that hustling and humor were the only tools she had to survive.
Rabbit is an unflinching memoir of cinematic scope and unexpected humor that offers a rare glimpse into the harrowing reality of life on America's margins—a powerful true story of resilience, determination, and the transformative power of love.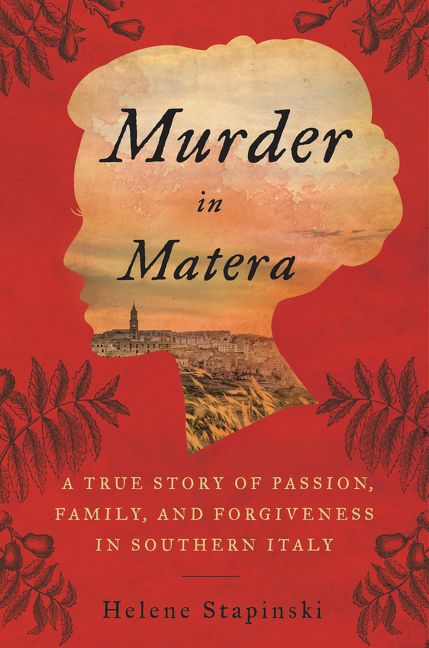 Helen Stapinski
Release Date: May 23, 2017
A writer goes deep into the heart of Italy to unravel a century-old family mystery in this spellbinding memoir that blends the suspenseful twists of Making a Murderer and the emotional insight of Elena Ferrante's Neapolitan Novels.
Since childhood, Helene Stapinski heard lurid tales about her great-great-grandmother, Vita. In Southern Italy, she was a loose woman who had murdered someone. Immigrating to America with three children, she lost one along the way. Helene's youthful obsession with Vita deepened as she grew up, eventually propelling the journalist to Italy, where, with her own children in tow, she pursued the story, determined to set the record straight.
Finding answers would take Helene ten years and numerous trips to Basilicata, the rural "instep" of Italy's boot—a mountainous land rife with criminals, superstitions, old-world customs, and desperate poverty. Though false leads sent her down blind alleys, Helene's dogged search, aided by a few lucky—even miraculous—breaks and a group of colorful local characters, led her to the truth.
Yes, the family tales she'd heard were true: There had been a murder in Helene's family, a killing that roiled 1870s Italy. But the identities of the killer and victim weren't who she thought they were. In revisiting events that happened more than a century before, Helene came to another stunning realization—she wasn't who she thought she was, either.
Weaving Helene's own story of discovery with the tragic tale of Vita's life, Murder in Matera is a literary whodunit and a moving tale of self-discovery that brings into focus a long ago tragedy in a little-known region remarkable for its stunning sunny beauty and dark buried secrets.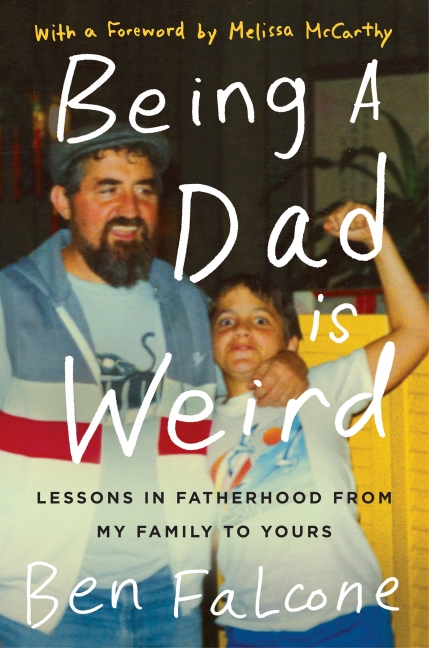 Ben Falcone
Release Date: May 16, 2017
A funny and intimate look at fatherhood from the actor and writer/director of The Boss and Tammy that combines stories about his own larger-than-life dad and how his experiences raising two daughters with his wife, Melissa McCarthy, are shaped by his own childhood.
Though he's best known for his appearances in the movie Enough Said, as well as his hilarious role as Air Marshall Jon in Bridesmaids, Ben Falcone isn't a big shot movie star director at home. There, he's just dad. In this winning collection of stories, with a foreword by his hilarious wife, Ben shares his funny and poignant adventures as the husband of Melissa McCarthy, and the father of their two young daughters. He also shares tales from his own childhood in Southern Illinois, and life with his father—an outspoken, brilliant, but unconventional man with a big heart and a somewhat casual approach to employment named Steve Falcone.
Ben is just an ordinary dad who has his share of fights with other parents blocking his view with their expensive electronic devices at school performances. Navigating the complicated role of being the only male in a house full of women, he finds himself growing more and more concerned as he sounds more and more like his dad. While Steve Falcone may not have been the briefcase and gray flannel suit type, he taught Ben priceless lessons about what matters most in life. A supportive, creative, and downright funny dad, Steve made sure his sons' lives were never dull—a sense of adventure that carries through this warm, sometimes hilarious, and poignant memoir.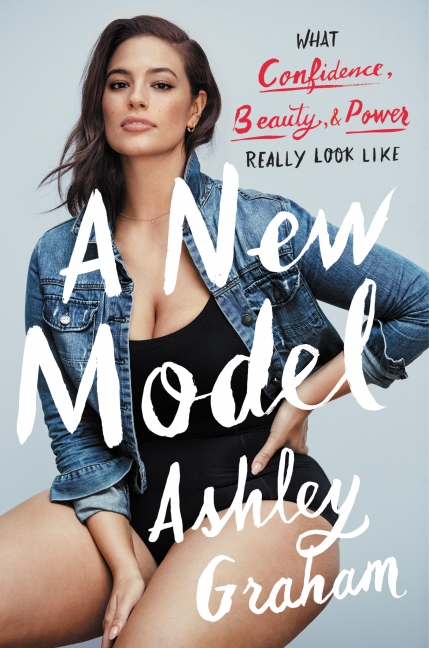 Ashley Graham
Release Date: May 9, 2017
One of the most outspoken voices gracing the cover of magazines today encourages women to be their most confident selves, recognize their personal beauty, and reach for their highest dreams in this wise, warm, and inspiring memoir
Voluptuous beauty Ashley Graham has been modeling professionally since the age of thirteen. Discovered at a shopping mall in Nebraska, her stunning face and sexy curves have graced the covers of top magazines, including Cosmopolitan and British Vogue, and she was the first size 14 model to appear on the front of the wildly popular Sports Illustrated swimsuit issue. The face of brands such as H&M Studio, she is also a judge for the latest season of America's Next Top Model. And that's only the beginning for this extraordinary talent.
Ashley is leading a new generation of women breaking ground and demolishing stereotypes, transforming our ideals about body image and what is fashionable and beautiful. A woman who proves that when it comes to beauty, size is just a number, she is the voice for the body positivity movement today and a role model for all women—no matter their individual body type, shape, or weight.
In this collection of insightful, provocative essays illustrated with a dozen photos, Ashley shares her perspective on how ideas around body image are evolving—and how we still have work to do; the fun—and stress—of a career in the fashion world; her life before modeling; and her path to accepting her size without limiting her dreams—defying rigid industry standards and naysayers who told her it couldn't be done. As she talks about her successes and setbacks, Ashley offers support for every woman coming to terms with who she is, bolster her self-confidence, and motivates her to be her strongest, healthiest, and most beautiful self.