Secrets, Greed, and the Moon: March's New Books on the Block
Welcome to New Books on the Block. I can't believe it's March already! NBOTB is a feature where we share newish books that have been recently released. If you're interested in participating in this feature, t

hen fill out the form for April's New Books on the Block.
*This book is currently free in Kindle Unlimited, but make sure you check the price before you download.
"Shivers ran down Reyna's spine. For a moment she thought his last words were meant as a threat. The stranger's look had been so sharp and penetrating, horrifying and exciting at the same time. She embraced herself and shuddered once again. This time it was due to the pungent wind that was becoming stronger as the evening grew closer. For a while she stood there watching Lucas walk away, then finally looked away."
Bradbury is a gorgeous property that stands amidst dark secrets. One fine day a young reckless woman Leonora, driven by desire for easy money that a rich couple would offer their surrogate mother, comes to live at the mansion, unsuspecting of the paths this seemingly carefree life and lust for money will bring to.
Meanwhile, Reyna's steady life is turned upside down the moment her mother dies in suspicious circumstances and leaves her an unknown property and dark secrets from her turbulent past. Around that time handsome yet secretive Lucas comes into Reyna's life. At the end the truth about the young man and the horrors of his past that haunt him, not allowing him to give in to his feelings, serves a final blow to Reyna.
.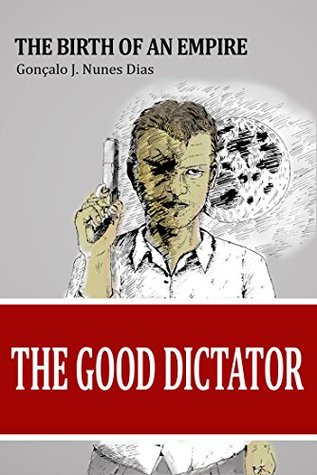 *This book is currently free in Kindle Unlimited, but make sure you check the price before you download.
An unidentified object parked on the moon - and no one seems to know where it came from. Gustavo, a middle-aged computer programmer with a comfortable and grey life, decides to make a list of what he would need to survive a hypothetical attack. He becomes obsessed with the list, spends a fortune, robs a drugstore: his own family thinks he is going insane. However, after the attack, it's the insane who are well prepared for a new era in society. First book of a trilogy.
*This book is to be released in June 2017. It's available for pre-order.
Reluctant fashion journalist Henry Folsom is in love with Her, a deer-hued snake-taut beauty whose smile is an Event. The only problem is Her fiancé in New Orleans. And She's going to see him for twelve days, while Henry smolders in The Glamshack, his borrowed Silicon Valley poolhouse and site of their months-long affair. Mesmerized by the American Indian wars, grasping for the divine as he relives this bloodied love, Henry must decide what it means to make his Last Stand.
Nominated for a Pushcart Press Editor's Book Award, The Glamshack is a lyrical, darkly humorous novel on the nature of love, divinity, the Plains Indian Wars, and the male gaze. A bold, accomplished work set at millennium's end, the book echoes early prose masterpieces of Cormac McCarthy and Martin Amis, but is entirely Paul Cohen.
Claire, a young graphic designer, learns a secret that her dying New York neighbor has kept for twenty years: the whereabouts of Moses' Biblical staff.
Claire needs the help of an Israeli engineer and the money of a Russian oligarch to recover the staff before her body betrays her. But first she needs to stay alive in a race with fanatics, who will do anything to keep the staff from coming to light.
Then the LORD said to Moses: Raise your staff and stretch out your hand over the sea to divide the water so that the Israelites can go through the sea on dry ground.