Agatha Christie, Harry Potter, and Paddington: Last Week in Review (54)
Welcome to Last Week in Review, or I should say, Last Two Weeks in Review. I took a few days off last week because we all need a few days off here and there, and the holiday weekend seemed like just the thing! So buckle your seat belts, my friends, we've got a lot to cover.
A few things happened in the bookish world, a celebration, a reveal, and a death.
Harry Potter celebrated its 20th anniversary!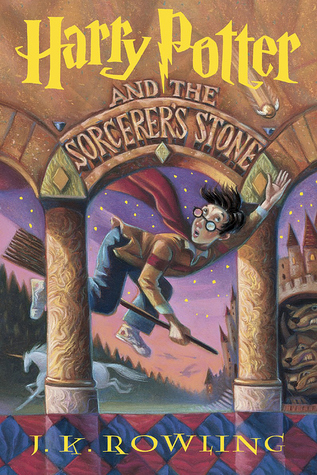 Thank you, J.K. Rowling, for sharing this magical world with us!
The cover to The Book of Dust by Philip Pullman was finally revealed.
What do you think?
And finally, Michael Bond, creator of Paddington died at age 91.
There are certain books, certain characters, that define my childhood and Paddington was one of them. I was grieved to hear about the passing of Michael Bond. His stories about a lovable bear trying to find his way in the world will forever be engraved on my heart. Thank you, Michael Bond, for being apart of my childhood.
Here are some bookish series coming to the BBC!
Masterpiece and PBS with BBC is producing an new mini-series! No date as to when it will be aired. So, we're going to have to wait a bit for this one.
You can read more about it here
.
Another thing to celebrate! I finally finished reading A Man Called Ove, which I love! Sometimes life or other commitments get in the way of my reading. And this was one of those times. I was so happy during my time off to be able to sit down and curl up with this book. It's a great novel that had me laughing one minute and crying the next. I highly recommend it!